How it works
Writing references for previous tenants, helps other landlords to avoid problem tenants and helps good tenants when hunting for their next rental property. To encourage you to write references we are offering 1 free Namecheck for every 3 references written.
Sign up, or log in if you are already a member.
Once logged in, go to the "
Write a reference
" page.
When writing a reference for a tenant you only need to enter their First Name, Last Name, Tenant Rating, date from and Comments. However adding more information will make your reference more accurate and more useful to other landlords.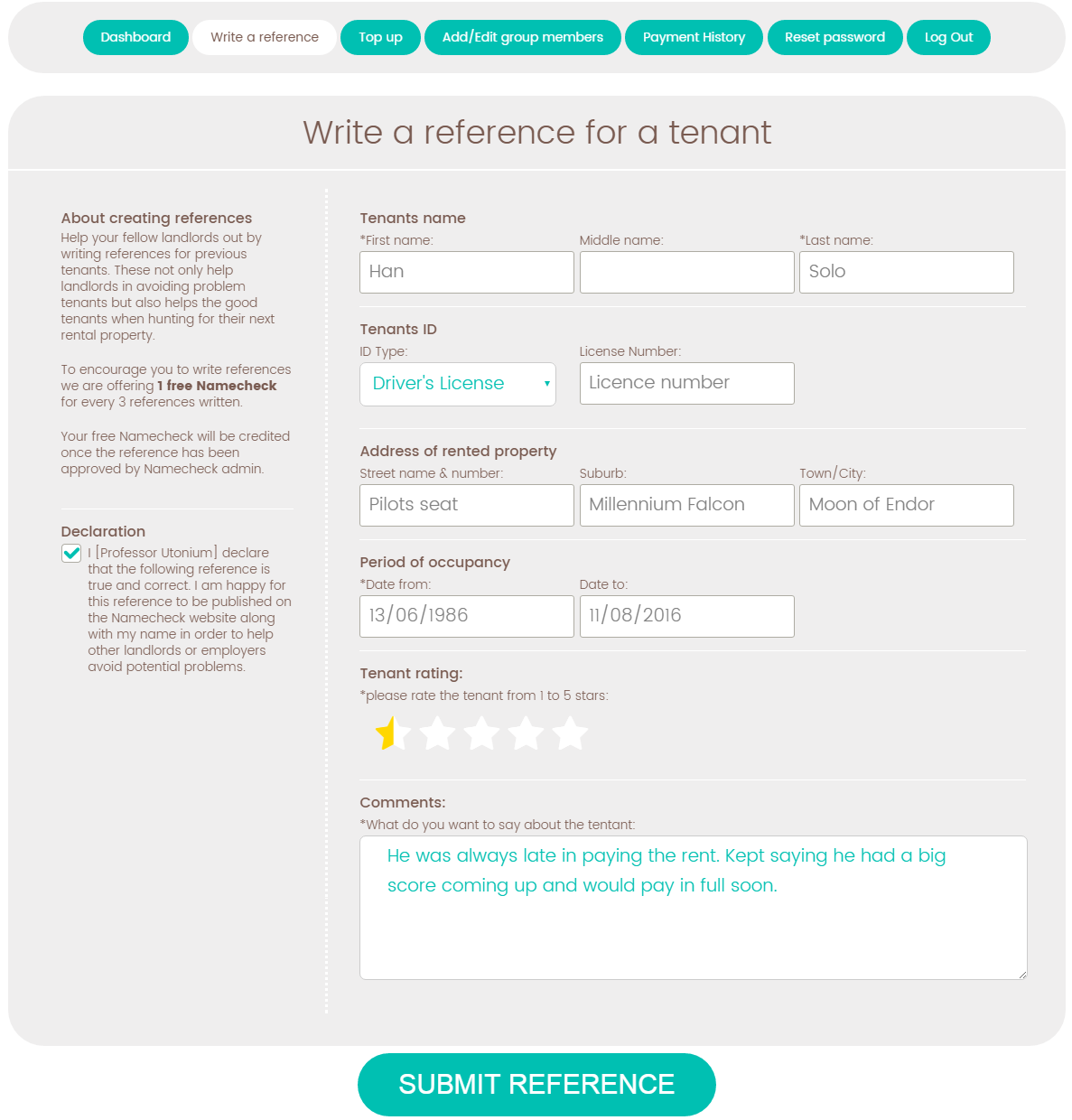 Are you excited?
We are giving away a $5 coupon every day
Save your time and the headache of finding the right tenant for your property.
COUPON CODE: Copy
Click to copy coupon code above or Lj6zfldv
Check out with Stripe
Thanks for using Namecheck!