Criminal Conviction History Check
We can do a Third Party, Criminal Conviction History Check, and get the results to you in 3-4 working days. All for $39.00.
Before committing to a contract of employment or tenancy, it is vital to check if the applicant has any criminal convictions on record. Applicants are not obliged to disclose their information so it is only by requesting, with their permission, will you find out about any convictions.
An informed decision could help protect your investment, business, staff, clients or even neighbours.
Namecheck has made this online process as simple as possible so you can get the information as quickly as possible.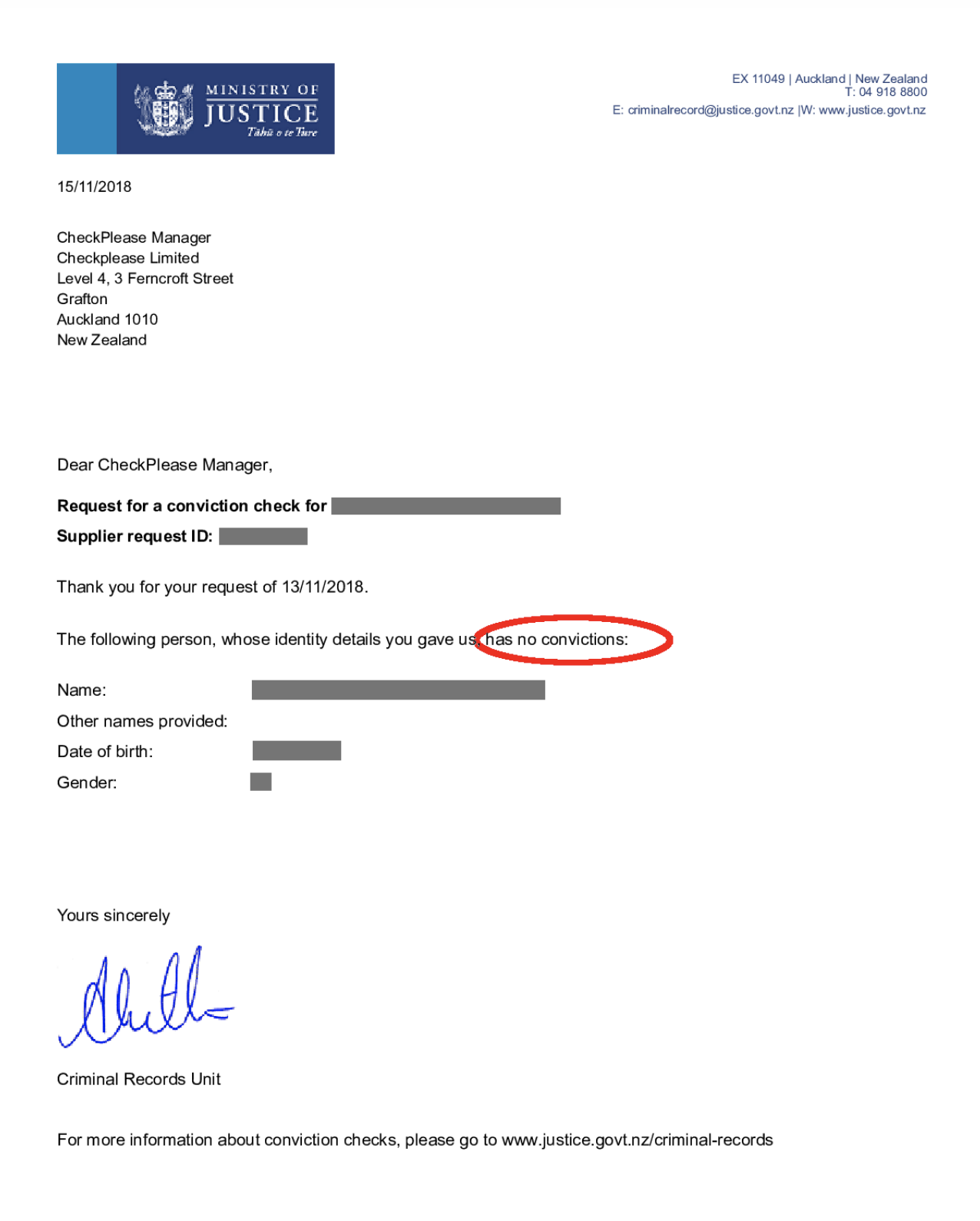 Step 1:
Order your check by providing first and last name, and your email.
Step 2:
We will then email you the link to upload your data and ID documents using the mobile-friendly form and sign online.
Step 3:
We then verify your identity, usually within a few minutes, and sends the request to the MoJ.
Step 4:
As soon as the results come in from MoJ, you'll receive an email and the results will appear instantly in your dashboard.
---
Our process is a paperless!
Ordering your criminal record takes just a few minutes. You can use your phone's camera to capture your ID documents, and sign online with your finger. Then complete by paying with your credit card. Your result will be ready in 3 working days!